There are still openings on select teams!
JOIN THE TRIBE NATION!!!
Be a part of a program that creates great athletes and GREAT people!

What a great Team Selection Day!!!!!
If you missed Team Selections
Please call the gym at 850-769-4646 to set up a private evaluation
Boys - Girls - Special Needs
Calling All Male Athletes!
Come see what the HYPE is about and open your world to the challenging sport that is cheerleading. Tell a friend and get them interested in a sport built for everyone. There is a growing need for male cheerleaders within the industry and, with that, an abundance of College Scholarships available to you!
Check out our Referral Incentives, Discounts and Exciting Information Here!
Parents, ACE offers cheerleading as a sport that also works for you! Athletes will learn, not only important athletic lessons of determination, grit, passion and perseverance, but invaluable life lessons as well. This is a sport that teaches young people the importance of motivation, respect, responsibility, selflessness and team work; without these skills, the world can be a challenging place.
ACE is truly a family and we want your athlete to join ours this season! We offer an athletic experience that is like no other; an experience that will shape your athlete's life for the better.
Go Tribe!
ACE of Panama City is the only competitive cheerleading program in ALL OF NORTH FLORIDA to receive a bid to the
Cheerleading World Championships for SEVEN CONSECUTIVE YEARS (2011 - 2017) as well as the 2014 Summit, Paid Bid to the 2015 US Finals and a
FULL PAID BID to the 2016 Cheerleading World Championships!


A Gym where Honesty, Integrity and Family Values matter!!!
---
CONGRATULATIONS TO SMOKE SMALL COED!
ON YOUR AT LARGE BID TO THE CHEERLEADING WORLDS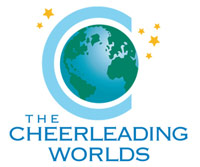 CONGRATULATIONS TO THE WARCATS AND SMOKE!
ON WINNING THE US FINALS!!

---